Introduction to a Community Survival Facility

Operational Outline

Members will be encouraged to use the facility as much or as little as desired. The idea that sets My Ozark facility far apart from anything else available is very simple. There is nothing else like it being offered. Although some members will choose plan features that include a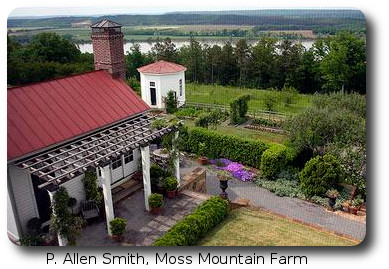 fortified shelter, every member will enjoy the benefits of a plan that includes life sustaining operations long after those shelter doors have reopened.

Our facility provides several methods to produce a high standard of living in concert with the natural resources provided, while keeping every member as safe and healthy as possible – and doing so within a sustainable environment producing more natural resources than are used. facility members will also have the option to store or sell their share of the items produced on the facility.

Although every member will be required to have food and seeds stored on-site, not every member will have the means or desire to purchase additional membership features. For this reason, the facility network will limit membership based on purchased features to the different network properties. In other words, members purchasing fortified shelters will not be allowed access to other facility network properties, and vice versa. This will also allow for consistency in price and limit member discord.


Resources: Water – Food – Field – Forest

Water not naturally originating on the properties will be augmented with shallow hand pump wells located in low lying areas of the property. For members wanting fully operational water hook-ups on personal home-sites, it will be available for an additional fee. In a 'grid-down' situation, the facility has provisional plans to harvest fresh water outside traditional methods at a rate greater than 5 gallons per day per member.

Food stored for every member will be held in reserve and not consumed until the event it becomes absolutely necessary to sustain life. Until the time there is no other way to sustain life by attaining food in any other manner, food storage will not be touched. Food will be grown and traded by and with every member as long as nature allows for agriculture. The facility has several ways to mitigate environmental factors not conducive to agriculture. Our model is far northern greenhouse techniques that have consistently produced over 300,000 pounds of food per acre.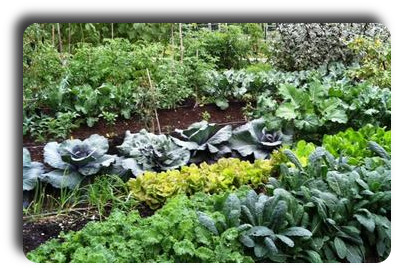 Fields for livestock will either be standing or raised at a rate of 1 acre per every 16 members. Fields smaller than 5 acres are not productive enough to sustain all of the following livestock raised for food: beef cattle, dairy cattle, pigs, layer hens, meat chickens, dairy goats, meat goats, rabbit, turkey, etc. Properly rotating livestock over 6+ acres of fields is productive enough to sustain 1/3 of a members daily caloric intake in meat proteins and fat for 100 members.

Forest health and size is also a key component to the facility. The US Forestry Service estimates a healthy timber stand in our area produces 750 board feet of timber per year, along with many calories of edible plant and nut varieties. The effective usable potential energy in 1 board foot of white oak is approximately 2kw. This annual growth and the overall health of the forest is a key factor to construction and electrical production in a 'grid down' situation. This will be expanded later. Those edible varieties include but not limited to: several varieties of mushrooms, blackberries, raspberries, several varieties of wild grapes, walnuts, acorns, and so on. A healthy forest is also home to several species of wild game that can also be harvested for food to supplement animal protein calories.


Membership Features and Pricing

Membership buys a full year of food to be stored and or grown at the facility, along with a minimum of 1 year of heritage heirloom seeds. Membership price is $1,000 per person, and will provide primitive space for members to arrange their own accommodations. Members choosing only this plan will enjoy knowing they have a place ready to go in the event they need to relocate in a hurry. These members will be allowed 'improvements' to their primitive space upon the facility owner prior approval.

Home-sites are available if members wish further 'improvements' at a rental rate of $1,500 up front total, or $750 up front and $50 a month for 24 months continuous, for the 1st 60' x 90' home-site. Additional home-sites may be rented for an additional rental fee for members preferring larger 'sites'. This home-site rental cost will pay for the rental as long as the member chooses to stay. It may not be transferred. However, if the renting member passes away and family still wants to stay, they may at no additional cost for as long as they choose to stay provided all membership remains in good standing.

Members preferring to own home-sites may purchase surveyed 'sites' at the rate of $3,500 per every 90' x 90' 'site'. Members owning home-sites further agree any permanent structure built on said site will be constructed using only facility owner approved designs, materials, colors, and if any outside contractors. Home-site owners will maintain facility membership dues in good standing. Home-site owners not in good membership standing agree said facility owner retains the right to collect fees including but not limited to filing a lien against said members property until such a time all fees are collected.

Members with home-sites have the option to build permanent housing on the site. Affordable floor plans for primitive cabins start at just $1,500 for 8' x 8'. Additional 8' x 8' sections are $1,250 each if purchased with initial 8' x 8' structure. Additional fees if purchased separately. Floor plans can be added to and improved upon with the facility owner prior approval. For those members desiring more elaborate accommodations, custom build-to-suit plans are available. Members housing will allow a family or group to occupy a single home-site if desired in an effort to keep overall costs to a minimum.

Additional amenities are available for additional fees such as: traditional electricity, solar electricity, well water, plumbing, hard line telephone, internet, and satellite tv.

Livestock and Greenhouse membership shares will be required to share in the bounty of the harvest. Members choosing not to purchase these shares will have no claim to additional food produced on the facility. Membership shares are $750 for a livestock share per member, and $750 for a greenhouse share per member.

Fortified Underground Shelter space is $3,500 per member. Membership in good standing of home-site, livestock, and greenhouse is required to purchase this membership.

To clarify pricing, a husband and wife with 2 children would need to purchase 4 memberships at $1,000 each. If they have a camper they want to live in (we don't recommend it) and want to make 'improvements' to their home-site, they would have to rent a home-site for $1,500. They then choose to purchase shares in livestock and greenhouse at $750 for each and for each member. And finally complete the membership by purchasing space for each of them in the shelter at $3,500 each. The total for all 4 for everything ready to move into would be only $6,375 each, or $25,500 total. That is OVER $10,000 LESS than other shelter-only plans charge for just 1 member!

Finally, members will have to keep their membership dues in good standing every month to cover the facility owner costs for maintenance, upkeep, improvements, management, procurement, etc. Member dues are as follows: $50/month for a single person, $90/month per couple, $125/month for families of 3 or 4, $150/month for families of 5 or 6, and $25/month per any additional members in a family over 6. Membership fees, additional features, and dues are non-refundable.


To request more information on the application process or the community it's self, please fill out the form below: