Los Zetas Marketing Memorandum

Ladies and Gentlemen,
I am the author of what follows. It's a parody (or is it?) of an internal memorandum in the Los Zetas drug cartel. Feel free to
forward
and post as you see fit.
John Moore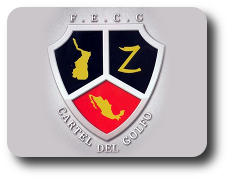 Winter 2013
MEMORANDUM

From: Jesus Mendez, Director, Los Zetas marketing and new product research


To: Pablo Hernandez, CEO Los Zetas
In Re: New products, new markets
Commandante,
A constant topic in our marketing and strategy efforts is "what new products can we market in the USA?" I see the current efforts in the U.S. to ban the manufacture of certain rifles, pistols and shotguns as the biggest opportunity for our cartel in decades!
It is really a win-win situation for us, our American distribution network, as well as out overseas business partners in Afghanistan, Pakistan, Thailand, Russia, Somalia and Vietnam.
Our partners have very large warehouses full of small-arms from every war since WWI. While I have no doubt that our ubiquitous full-automatic AK-47 will be our best seller, the Kalashnikov will not be our only offering. I have a virtually limitless supply of used AK's at US $20.00 which we can retail for US $200.00. The 1,000% mark-up fits our business model quite well. For our more upscale Gringo customers we can offer new AK-47's for US $1,000 each. Since we will be buying by the container load I feel we can keep our cost per unit at US $200. each. We can get similar pricing on AKM's.
Our Opium/Marijuana suppliers in Vietnam, Laos, Cambodia tell me they have been sitting on many thousands of M-16's, tens of thousands of M-16 mags, as well as the M-79 and M-203 grenade launchers. The condition will vary depending on how they have been stored. I have already looked into the feasibility of arsenal quality restoration. My initial inquiries show more than enough profit potential to make the effort worthwhile. A bonus here: These folks have several thousand M-1Thompson submachine guns warehoused. In good condition we can easily sell them for US $10,000.00 each. Our cost will be US $250.00 to $500.00 each.
We must also offer our customers the full range of modern infantry weapons:
1.) C-4 and Semtex (along with timers, and blasting caps)
2.) Claymore mines
3.) Anti-tank mines
4.) LAWS rockets
5.) Stinger Missiles
6.) Hand grenades
7.) M-79 & M-203 Grenade launchers
Our immediate market niche is ammunition and magazines (The word "Insatiable" comes to mind).
The demand for AR-15 mags is literally in the millions. Our suppliers tell me they can get us mil-spec mags for about $5.00 each. We can sell them for $25.00 each (500% profit) undercutting all American sources. We look at the magazine sales as very short term as there are many thousands of American home shops that can manufacture magazines.
As to ammunition: We can sell as many tons of 5.56 NATO, 7.72 NATO, 7.62X39, All pistol calibers, even .22 LR that we can get our hands on (all at a very worthwhile profit). We look at mil-spec ammo as a on-going profit center for many years into the future.
Sir, your idea to pay-off Fienstein, Schumer, Coumo, et al, through our existing methods (American PAC's) to introduce/support anti-gun legislation was absolutely brilliant! In addition, all the Americans ( DHS, Border Patrol, DEA) on our payroll are already on-board, anxious to fatten their wallets with our new product lines.
The plethora of evidence we retain demonstrating the U.S. Gov't. complicity in our drug export business these past 45 years will allow us to open these new product lines with impunity.
In closing we must keep in mind the on-going need for spare parts and magazines of every type. I know this will complicate our logistics, but we must look at the long term picture here.
In our private conversations we have often marveled at the Gringo stupidity and Yankee arrogance of those who believe that 5,000 years of market demands always being met by willing suppliers somehow does not apply to the USA.
Respectfully submitted,
Jesus Mendez, Director Los Zetas
Marketing and new product research