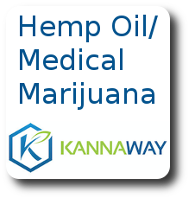 NEW! Dome Structures at Low Prices - Must See!
Click Here Now



ThermTac Ghost Suit Products
Click Here...

Smoking Gun Document
ICE Agent Commits Suicide - Commentary by John Moore
NEW! Two wells, barn, out buildings, ponds, cabins and three septic tanks. This 160 acres
is ready for you to build your dream home, or live in the beautiful 3 bedroom 2 1/2 bath manufactured home already here.
$535,900
Click Here to Inquire

IMPORTANT: Geiger Counters and Potassium Iodide Tablets
(Click Images below for more info)


Confederate Battle and Christian Flags Now Available -
Click Here

Time for Feds to deregulate gun suppressors

Amerigeddon: The Movie

Important Article: The Art and Practice of OPSEC
Click Here


History Rhymes:
29 June, 2008 - The John Moore Show
...on the Royal Bank of Scotland's uncannily accurate forecast of the 2008 financial crash
The Gulf-stream Has STOPPED!

Global Sea Level Rise: Coincidence or Foreshadow?

Chris Kyle; A Texas Goodbye
Allowing Muslims into the USA is National Suicide
EPA's Registered Antimicrobial Products
Apollo 17 - Final Footprints On The Moon
Learning From HISTORY:

Rodger's Rangers Standing Orders
HEADS UP!
Special Message from CSM Page (What to Watch For)

The Proven Dangers of Microwave Ovens

Draft of new Constitution for the United States- circa 2005
SPECIAL: Demand A Real Plan - Disarmament leads to Democide

HUMOR:
Los Zetas' Marketing Memorandum
TRACKING:
Admin